Temperatures outside may be falling, but you can keep your spirits up with the latest movies and TV shows available to Vodafone Pay Monthly mobile customers.
Autumn is ushering in colder temperatures outside, so many of us will be spending more time indoors. That's no reason to be glum though, given the rich trove of movies and TV shows available to stream from Amazon Prime Video.
If you're a Vodafone Pay Monthly mobile customer, then you can enjoy our picks of what to watch – as well as everything else in Amazon's deep catalogue – for a low monthly fee on select plans.
The Green Knight
Based on Arthurian legend, The Green Knight looks like a fantasy action-adventure at first glance. But this movie is as much a character study as it is swords-and-sorcery. The eponymous antagonist's appearance at Camelot is the catalyst for royal nephew Gawain to embark on a fitful and eventful journey that forces him to confront his lifestyle as a louche libertine.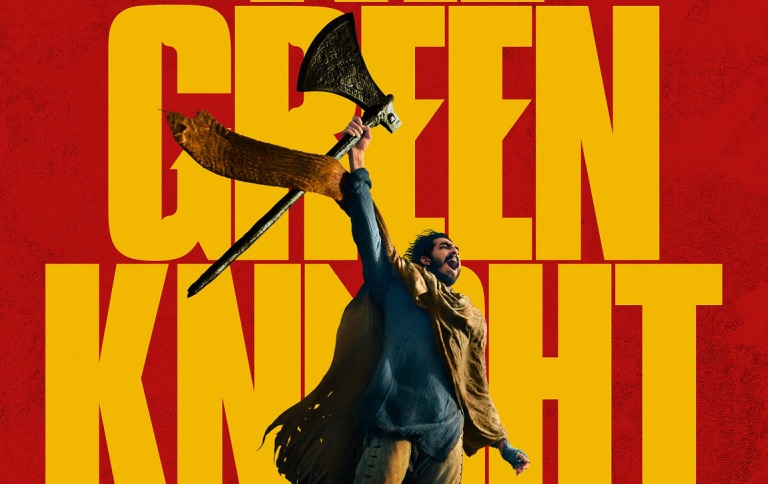 Although there are several sensible changes from the source material in this celluloid adaptation, the mystically medieval elements of the plot won't be to everyone's taste. If nothing else though, the lush and imaginative productive values are a stinging rebuke to all the other post-Game of Thrones fantasy dramas which are as indistinguishable from each other as they are derivative.
Everybody's Talking About Jamie
This coming-of-age tale, based on a true story, follows a 16-year-old Yorkshire teen who wants to become a drag queen. It's no Billy Elliot knock-off though, as it's filled with toe-tapping musical numbers that feel right at home alongside the uplifting story about self-acceptance and overcoming adversity.
If you can't catch the original stage musical, which is now touring around the UK, then you needn't miss out with this adaptation.
The Bridge
Nordic noir crime dramas often have a similar look and feel – grey skies and frosty landscapes populated by seemingly placid, uneventful Scandi communities. The American adaptation of The Bridge upends all of that.
Like the Danish-Swedish original, this TV series follows a multinational police investigation of a dead body found straddling a bridge between two countries. The genius of this version of The Bridge is that it takes place on the US-Mexico border, giving it a very different feel from the original. The sun-blasted prairies here are home to starker differences in culture, wealth and language which makes the social commentary and drama that much sharper.
Selma
Despite or perhaps because of his historical importance, celluloid depictions of Martin Luther King Jr are relatively uncommon. One of the most commanding can be appreciated in Selma, a deftly directed dramatisation of a pivotal moment in the US civil rights movement.
Although the film's depiction of US President Lyndon Johnson and his relationship with King has been criticised on grounds of historical accuracy, this shouldn't detract from David Oyelowo's stirring performance as the civil rights leader.
Comrade Detective
For something a little frothier, try Comrade Detective. This oddball TV series is as metafictional as it is bizarre. Ostensibly a long-lost Romanian police drama from 1983, it's actually a recent American production from 2017 that transplants tropes from 80s-era buddy cop shows and films to the setting of communist Budapest.
The pretense is maintained by having the Romanian cast dubbed by Hollywood actors such as Channing Tatum and Joseph Gordon Levitt, with more A-listers popping up for aural cameos. It's a weird premise that's not quite enough to sustain a whole series, but it's worth dipping into an episode or two while you're doing the housework.
Molly's Game
Films written and directed by the same person are relatively common, from the works of Orson Welles to Quentin Tarantino. So it may be surprising to learn that Molly's Game is the first movie both written and directed by Aaron Sorkin. Best known for The West Wing, Sorkin's directorial debut follows a card shark who gets in over her head with the New York underworld.
While not quite up to the standard of his beloved White House TV series, Molly's Game still benefits from Sorkin's razor-sharp dialogue and Jessica Chastain's forceful performance in the lead role.
Reel Injun
If you like the history of movies as much the flicks themselves, then Reel Injun should be up next on your watch list. This documentary chronicles the portrayal of Native Americans in Hollywood films, from cliched whooping savages in the past to the far more three-dimensional portrayals of the present day. The history of indigenous representation in Hollywood is full of unusual and little-known stories, from trailblazing films of the silent era to the strange phenomenon of Italian- and Jewish-American actors portraying indigenous characters.
Stay up-to-date with the very latest news from Vodafone by following us on Twitter and signing up for News Centre website notifications.