Passport, tickets, money…phone! From capturing the highlights to helping you find the best beach, your mobile phone can enhance your trip in myriad ways – especially if you spend a few minutes priming it with the latest travel apps.
Whether you're holidaying in the UK or overseas this summer, here's our quick guide to making the most of your phone if you're lucky enough to escape lockdown.
Stay informed
Before you book anything, it makes sense to check official travel advice first. As governments around the world wrangle with the serious challenge of COVID-19, quarantine and mask-wearing requirements can change fast.
So keep up with the latest news about your destination – and whether your travel insurance will be valid – with email updates from the UK's Foreign & Commonwealth Office, and sign up to an organisational app such as TripIt for alerts about your flights and accommodation.
You can also find out how your plans are affected by the pandemic on airline apps such as easyJet's. Or see exactly where your plane is, and check airport statuses, with a flight tracker like Flightview.
Book the best
If you're planning a last-minute break now that many countries have relaxed border controls, booking apps such as Booking.com, Airbnb, and Hotels.com are a great place to search for the perfect holiday digs.
From swanky hotels to simple studios or family-friendly campsites, you can choose from a range of accommodation options in your chosen destination – either before you leave or while you're on the move.
And if you find yourself stuck for the day, the lesser-known Dayuse app lets you book hotels rooms by the day, and enjoy all the related facilities – very handy if you have 12 hours to kill before your flight.
When hunger strikes, TripAdvisor remains most travellers' go-to app. To reserve a table, OpenTable takes bookings at more than 50,000 places to eat worldwide.
You can also reserve restaurants on all-rounder apps such as Kayak, which has flights, accommodation, and hire cars, plus a currency converter to boot.
Then find out what's on nearby and book your ticket with Eventbrite, which covers concerts, conventions, and National Trust properties.
Alternatively, discover hidden gems with Triposo, which combines comprehensive (and offline) travel guides with reservations for everything from the coolest bars to a day's sailing.
Talk the talk
If you're going ahead with an overseas trip this summer, a translation app such as Google Translate or iTranslate Voice 3 could prove a big help – unless of course you're fluent in the local tongue.
Google Translate offers immediate translation, voice recognition, and an offline memory bank of 59 languages. And iTranslate Voice 3 promises "real-time communication in 42 languages".
Just be wary of occasional blunders, such as Google Translate's translation for the popular French starter "crottin de chèvre" as "goat manure"! The reality – a small, round goat's cheese, often served warm – is a lot more appetising.
Manage your money
Going on holiday with friends or family is fun. Splitting bills isn't.
So avoid any uncomfortable moments with Tricount, an app specifically designed to make it easier to share travel expenses.
If you're holidaying overseas, a currency conversion app such as XE Currency is also a great call, as is a prepaid Revolut card that gives you excellent exchange rates and is a much cheaper way to access your cash than most bank cards.
Get around
Wherever you're headed, an offline map of the area from Google Maps is always good to have at hand.
For exploring cities such as London, Paris, and Singapore, Citymapper – a mapping service that integrates walking, cycling, and public transport options on your chosen route – is also a nifty tool.
Other useful apps include Trainline for trains and coaches, and Virtuo for hire cars.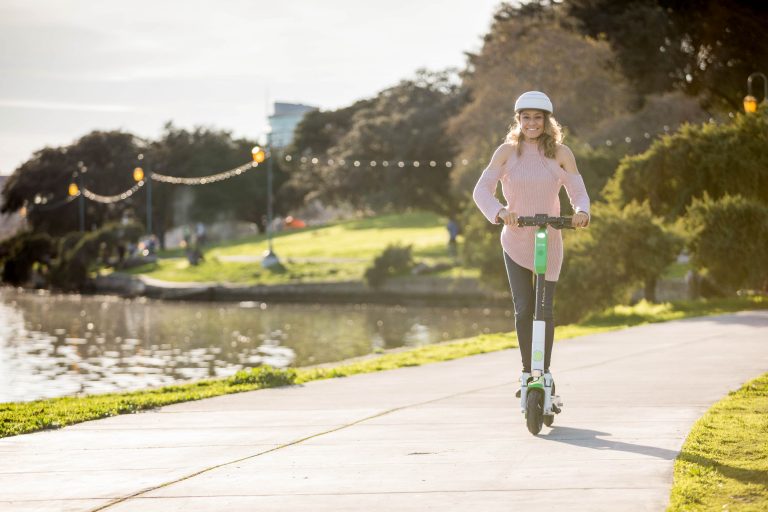 And for a fun, environmentally-friendly way of getting from A to B in cities such as London, Lisbon, and Los Angeles, look no further than Lime, the electric scooter and e-bike sharing app.
Best of the rest
There are so many travel apps available now you can find one to suit pretty much any need – including getting caught short in unfamiliar surroundings: just ask Flush to find the nearest public convenience.
Other inventive apps you might want to download for your 2020 holiday include Timeshifter, which will create a personalised jetlag avoidance plan just for you.
Call smart
Roam Like At Home currently applies to all EU countries, due to rules established in 2017.
If you're going further afield, you can continue to roam at no extra cost with an unlimited data plan: Vodafone's Unlimited Max includes up to 25GB per month in 81 destinations worldwide – several of which now offer a high-speed 5G connection.
Alternatively, buy a roaming bundle, or just download playlists and videos from apps such as Spotify and Netflix before you travel, then use Wi-Fi to make calls using Skype, Facebook Messenger or WhatsApp.
Either way, you can avoid any nasty surprises with a bill management app such as My Vodafone.
Protect your phone
Losing or breaking your phone is a surefire way to dampen your holiday spirit.
Vodafone customers should follow our guidance here, but tracking apps such as Where's My Droid or iSharing are also useful. And invest in a phone case to protect your gadget in case it slips out of your sun cream-covered hands.
To preserve your precious holiday memories, back up your phone's travel snaps for free with Amazon Prime, Google Photos, and iCloud Drive.
#EnjoySummerSafely