Social media platform TikTok can be a surprising treasure trove of tips, tricks and life hacks as our teens and tweens taught us over lockdown.
They say that every day is a school day, and during lockdown, with my teen and tween children home 24/7, that schooling came in 60-second bursts.
With less time out of the house, and more on their screens, the girls inevitably turned to social media apps, including video-clip sharing site TikTok, for everything from cooking hacks to T-shirt folding instructions. Then they shared them with me.
Other parents agree with me that Tiktok can be educational, sharing videos on everything from play tips to ways to deal with catcalling.
Now, when my 13-year-old's drawers look like Marie Kondo's, or her younger sister produces 'baked oats' for breakfast rather than relying on the cornflakes box, I know who to thank.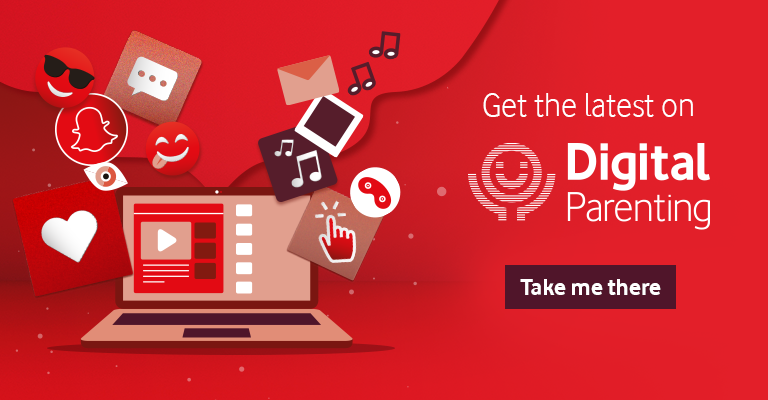 "My 14-year-old uses it for recipes, how to handle harassment and catcalling, life hacks, DIY and how to learn languages effectively," says Mads Panchoo, founder of the digital magazine, The London Mother.
Here are some of the videos that have helped us, and other families, to keep learning. It is important to note that TikTok is an app and site for children aged 12 and older, so videos that are aimed at younger children are those that parents either use for themselves or share with their children from their own accounts.
As always, check you are happy with the content before sharing with your children.
Blair's Brainiacs offers tips for a better way to study, suitable for anyone working towards their GCSEs or other assessments. This video is all about how to make better flashcards for revision, but Blair also hosts 'study challenges' to motivate teens to ready themselves for exams.
Caitlin, the cool literature-loving big sister my daughters never had, is the queen of 'BookTok'. Here's what she read last year, most of which is young adult literature.
The Folding Lady can teach you to fold anything, from your elasticated bottom sheet to your shirts. This video teaches you to roll the towels so your bathroom looks like a spa.
This 'cake' made in a mug in the microwave is satisfyingly brownie-like, but requires a truly indulgent number of Oreos.
A staple for many teens over lockdown, this pasta with sauce is ready in the oven in half an hour and takes just one dish. This version adds a filo pastry top for extra crunch, and has a whole block of feta at its heart. 
Maria Bataller, parent and founder of waste-free toy business Capikooa, recommends Amy or @learningthroughplay8 on TikTok. @learningthroughplay8 is known for ideas like these cardboard spectacles for discovering spring. "I follow her for inspiration," Bataller says.
Classically trained pianist and former Hear'Say singer Myleene Klass can give your children a hand in the musical lessons department with her TikTok videos.
Here she explains how anyone can sit down at the piano and sound impressive, using the notes that make up the pentatonic scale – that's five notes.
"My eight year old is obsessed with Blossom life hacks," says Kara Gammell, who blogs at 'My Best Friend's Guide to Cash'.
""It blows my mind how she actually uses them and passes the tips onto her mother."
Here Blossom shows how to draw animals of different types, using your hand as a starting point.
Experimenting with makeup is all part of the teen and tween experience, and TikTok can make it easier. My 13-year old swears by this Huda Beauty hack, holding a cotton bud (or Q Tip) in her mouth while she applies lipstick to get perfect corners.
Lauren Bachman's trick for dealing with catcallers has garnered popularity among older teens concerned about getting back outside after lockdown. Her video, entitled How to Properly Deal with Men, gained 442,700 views and counting. What does she do? She literally barks at them.