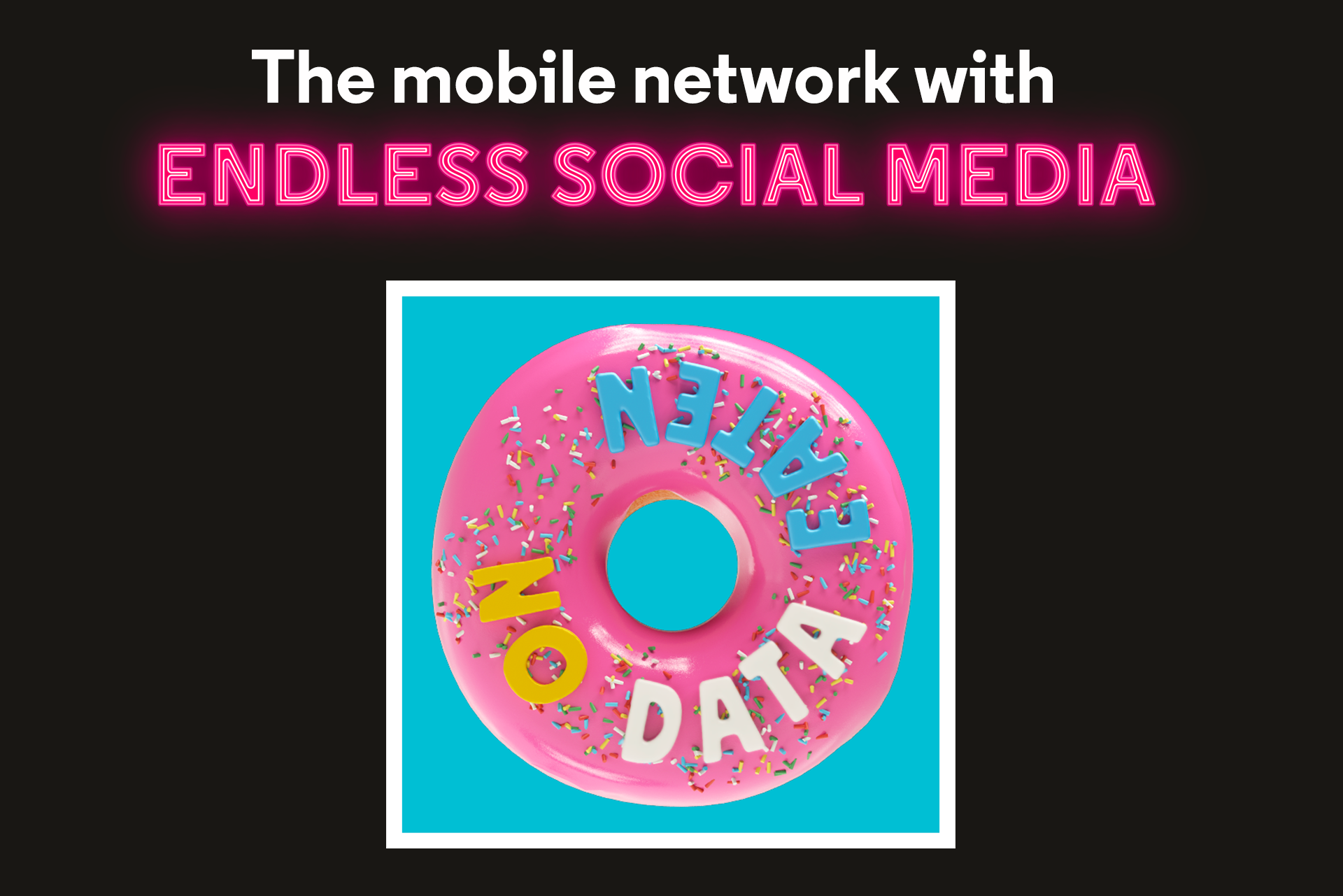 This July, VOXI Pay As You Go customers can enjoy endless social media, 15GB of data, and unlimited calls and texts for £10 instead of £15. And for £5 more, streaming fans can add endless video and another 5GB to their plans, too.
The offer, available until 29 July, backs up VOXI's claim to be the home of endless social media. This includes Facebook and Facebook Messenger, WhatsApp, Instagram, Snapchat and Twitter – apps which normally guzzle mobile data.
For £15, streaming fans can also upgrade their plan to include endless video, giving them 20GB of data and unlimited streaming on apps including TikTok, YouTube, Netflix and Amazon Prime Video.
Both packages come with unlimited calls and texts, as well as free roaming in 48 European destinations for no extra cost.
To help spread the word, VOXI's new Friends with Benefits programme rewards customers for referring a friend, with both parties receiving a £20 Amazon gift voucher for a successful switch.
VOXI's endless offers have been a hit with anyone looking to enjoy social media and video without having to sign a fixed-term contract.
The Vodafone Youth brand also became a firm favourite with job seekers, thanks to its special discounted plan named VOXI for Now, designed to help those who've lost work as a result of the COVID-19 pandemic.
VOXI for Now is available until 31 October 2021 and offers unlimited data, calls and texts for £10 a month, for up to six months, to anyone claiming Jobseeker's Allowance, Employment and Support Allowance or employment-based Universal Credit.
And just like its other VOXI offers, there's no need for a credit check or contract to sign.
What's included in VOXI endless video?
Enjoy unlimited streaming on:
TikTok
YouTube
Netflix
Amazon Prime Video
My5
TVPlayer
UKTV Play
Twisted Mirror TV
Stay up-to-date with the very latest news from Vodafone by following us on Twitter and signing up for News Centre website notifications.