Enjoy streaming these TV shows and movies with your Vodafone UK Pay Monthly mobile plan.
Keeping yourself entertained while in self-isolation should be relatively easy given the vast wealth of TV shows and movies available on Amazon Prime Video.
The streaming video service is available as an optional extra for Vodafone UK Pay Monthly mobile customers with a qualifying plan.
Here's our pick of what to watch on Amazon Prime Video in the month ahead.
Tales from the Loop
While Tales from the Loop has the trappings of a science fiction show, such as Stranger Things or The Twilight Zone, from parallel dimensions and inexplicable floating objects to mysterious disappearances, this series is very much its own.
Set in a small town during an alternate 1980s where otherworldly technology and events are everyday occurrences, this anthology series is as much about the characters and their relationships as it is about the eponymous anomalous 'Loop' lurking beneath the town.
Plus, Tales from the Loop has the distinction of being based on a series of eerie artworks – evocatively painted by Swedish artist Simon Stalenhag – rather than a novel or other literary work.
Outlander
Outlander is a TV series that refuses to be pigeonholed into any one genre. The story of a World War II nurse mysteriously thrown back in time to the 18th Century Highlands, Outlander is as much an epic love story and historical war drama as it is a fantastical tale of time travel. That the series, now in its fourth season, manages to pull it off is a testament to all involved.
Blinded by the Light
Coming-of-age stories are a well-trodden cinematic path, but few such films are set in 1980s Luton with a Bruce Springsteen soundtrack. Indeed, the music of The Boss is integral to this unabashedly earnest tale of a teenager who copes with familial strife, adolescent angst and the historic troubles of the times.
The Aeronauts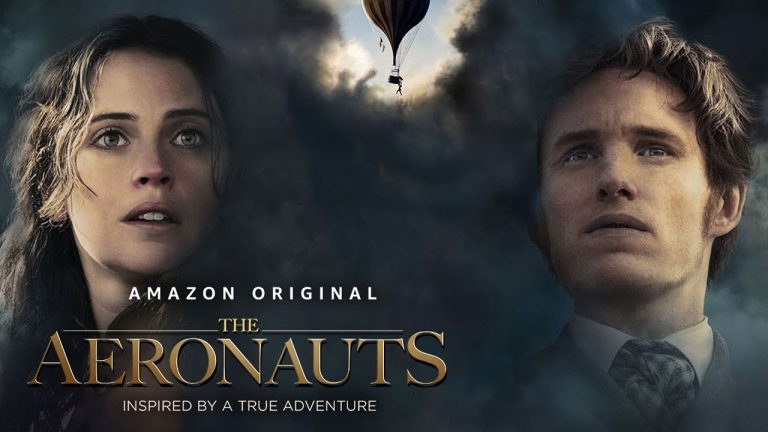 The weather is a perpetual fixture of British conversation, so it's only fitting that leading thespians – Felicity Jones and Eddie Redmayne – star in this (up)lifting tale of the pioneering Victorian balloonists, who helped make modern weather forecasting possible.
Monsters
Before he found fame as the director of Rogue One: A Star Wars Story, Gareth Edwards made his name with Monsters. This atmospherically menacing sci-fi film about two Americans attempting to escape a Mexican landscape terrorised by towering, tentacled extra-terrestrial beings is all the more impressive given its scrappy bootstrap origins. Edwards created most of the special effects himself in his bedroom on a home computer.
About Schmidt
Jack Nicholson's underappreciated comedic chops are on display in this turn-of-the-millennium classic. The story of a recently retired actuary struggling with his newly indolent life doesn't sound like a comedy goldmine, but Nicholson's nuanced performance is as full of chuckles as it is pathos.
Midsommar
The archetypal horror film is set in the dark and cold, during the dead of night in the winter months. But this spiritual successor to The Wicker Man takes place in the sun-soaked Swedish countryside, its verdant summer fields the setting for inhuman deeds that are as vividly shot as they are savage.
Battle Beyond the Stars
Unfairly derided as a Star Wars knock-off at the time of its release, this sci-fi cult favourite gave James Cameron his big break. Cameron, who later found fame with The Terminator, Aliens and Titanic, debuted his undeniable talent with special effects on this interstellar adaptation of Akira Kurosawa's classic Seven Samurai. Plus, any film starring Hollywood legends George Peppard and Robert Vaughn, with the former literally dressed as a space cowboy, has to be worth a watch.
Last Days in the Desert
At first glance, this stately film about the fasting and temptation of Christ may seem as arid as its desert setting. But Ewan McGregor's performances as both Jesus and Satan, with the Devil mirroring Christ's appearance, are captivating – the wicked and the divine, expressed in the same face.
Lemmy
For heavy metal fans, the late Lemmy needs no introduction. For everyone else, this film is the perfect intro to the life of Motörhead's charismatic, hard drinking lead singer and bass player. Alongside candid insights into Lemmy's everyday life in the years before his death, the film features interviews from Lemmy's peers and admirers, such as Lars Ulrich, Slash and Ozzy Osbourne.
To find out more about our range of mobile entertainment plans, click here.