Ric Lewis, successful entrepreneur, investor and philanthropist, is clear about the path forwards for small businesses, the value of diversity, and the one thing that he really wants.
Entrepreneur Ric Lewis, a key speaker at Vodafone Group's #ThoseWhoDare small business event (see details below), has a challenge for the tech comms company.
"We need holographic teleportation so I can put my 6ft 10in self in front of my clients without leaving my north London home!" he says.
This is because lockdown has been especially tough for client-serving businesses who normally rely on face-to-face human contact to build relationships.
"Zoom, Teams and BlueJeans help, but we need new ways of staying connected with our clients," he says. "I don't want to jump on planes for 250,000 miles every year, but I do want those few minutes of authentic contact with clients when they can see and understand your body language.
"There's no replacement for integrity and authenticity – sometimes that's just hard to convey over the wire."
As it happens, Vodafone was responsible for the UK's first ever holographic call over 5G, so watch this space Ric.
Although the topics being discussed at #ThoseWhoDare are wide-ranging, there was one overarching subject on Ric's mind when Vodafone UK News asked him what advice he'd give to small business owners.
"Given the pandemic, they've got to take stock of where they are," he said. "I think one of the biggest things is trying to figure out how you rebuild resilience into your company. That includes the mental health of teams in your organisation."
This is a salient point to make during Mental Health Awareness Week.
What you sell has to be the best, no matter where it's made, or no one will buy it.
Ric advised companies to make a thorough health check, both financially and mentally.
"You need an appraisal of your financial health and be radically honest with yourselves – have radical candour about where you are after this situation," he said.
"A full appraisal is needed of your market conditions starting with your own health, the health of your most important assets – whether it's your people or production lines – and then looking at your partners and customers.
"What do they look like? What do they need? And is that different from what you thought they needed before [the pandemic]?"
'Untapped potential'
Ric displays a remarkably easy-going demeanour for someone with such a busy schedule as Chief Investment Officer at Tristan Capital Partners, a property investment firm he founded in 2009 and which now has more than £10bn of assets under management.
The pandemic has undoubtedly had a serious impact on many of his company's investments.
Are we really prepared to forego the untapped potential of so many people out in the world?
In addition to his day job, Ric supports several charities, including his own, the Black Heart Foundation, which he founded to help provide educational opportunities and scholarships to young people from under-resourced and under-represented communities.
He is passionate about the value of diversity to businesses of all sizes.
"Why did anyone ever think it wasn't important?" he says. "Are we really prepared to forego the untapped potential of so many people out in the world? You're leaving potential on the table!
"It's not only important that people are waking up to that; I think customers and markets are demanding it [diversity]. If you ignore it, you ignore it at your peril."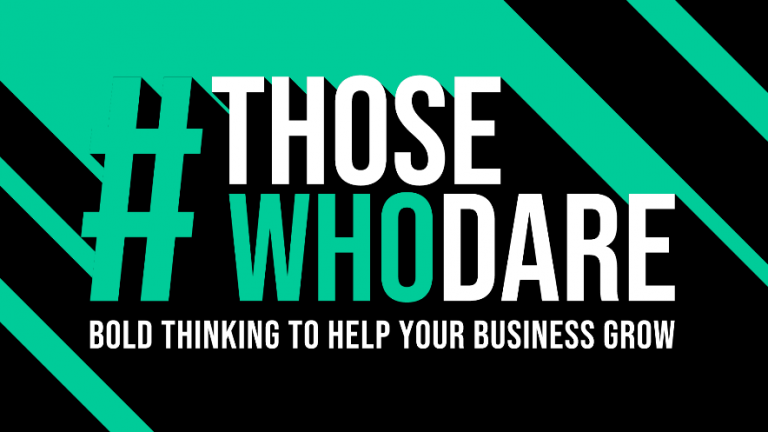 As Ric has worked in numerous countries across the world, what are his observations on British business culture and its quirks?
He is diplomatic but candid, saying: "Every country has pride in its own way of doing things. But one has to ask, 'Is my pride getting in the way of better learning, better practices, better approaches to making me successful?'
"I've seen a lot of change sweeping through this market, but there are still a lot of people hanging on to the way it used to be – that won't be useful to them going forward.
"What you sell has to be the best, no matter where it's made, or no one will buy it."
Ric Lewis will be talking about changing customer behaviours at Vodafone's #ThoseWhoDare virtual conference on 18 May. As part of Vodafone's ambition to support SMEs (small and medium-sized enterprises), the week-long event will feature keynote speeches from over 30 dynamic and game-changing entrepreneurs. Register your attendance.
Follow @VodafoneUKNews on Twitter.