Vodafone UK Chief Operating Officer Neil Blagden introduces our brand new 30 Day Service Guarantee and offers four more reasons why our customers can count on us, including our in-store Tech Experts and our award-winning chatbot TOBi.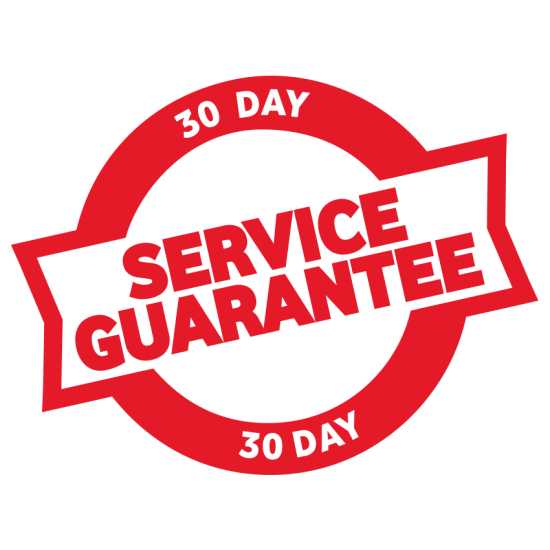 By Neil Blagden, Chief Operating Officer, Vodafone UK
At Vodafone, we're committed to ensuring our customers enjoy excellent service and great coverage on our most reliable network ever. We're investing £2 billion in our network and services over the next few years, and over the past 18 months we've been hard at work improving customer care. We're proud of our network and the care we offer, and today I'd like to share five reasons why customers can count on Vodafone, starting with our brand new 30 Day Service Guarantee.
Our Service Guarantee gives new and upgrading customers 30 days to try us
A UK network first, our new 30 Day Service Guarantee provides new and upgrading Pay Monthly customers with 30 days to try us before deciding whether to stay. If customers aren't completely satisfied, and they let us know within that 30-day time frame, they can cancel their contract quibble-free.
Our offer builds on our existing Network Satisfaction Guarantee. The Network Satisfaction Guarantee gives new and upgrading customers 30 days to test the strength and quality of our network before fully committing. Now, with our 30 Day Service Guarantee, we're extending that promise to any aspect of a new contract. This ensures peace of mind, as customers know that if they are dissatisfied with our standard of care, the device they've purchased, or their experience using our network, they're free to cancel their contract within 30 days, no questions asked.
To cancel, customers just need to return their device and pay for their line rental up to the end of that first month, as well as any out-of-bundle charges, and we'll do the rest. There are no hidden fees or charges to worry about. No other network offers this guarantee on all their mobile contracts, and 30 days is more than twice the length of time customers can expect to find elsewhere.
Our digital care options make it easy to get in touch
Contacting us over digital channels is quick and easy. Customers have access to 24/7 support via the My Vodafone app, or by tweeting @VodafoneUK. There's also help available via Alexa and Google Assistant – customers can request billing information, get answers to general help questions, and more.
Another useful source of support is TOBi, our award-winning artificial intelligence chatbot. TOBi can check customers' payment plans, help with questions about how much data they've used, and report back on how much it will cost to roam. Customers love engaging with TOBi – he's quick off the mark and understands what people need help with more than 90% of the time. In fact, when asked how user-friendly TOBi is, customers gave him a rating of 89/100, a top of the range result for this measure. And TOBi's continuing to improve.
TOBi already makes it quick and easy to purchase SIM-only products, offering assistance from basket to checkout. It takes about eight minutes to complete a SIM-only transaction with TOBi, which is about half the time it would take on the website. TOBi's now available in the eShop, and in future, we'd like TOBi to work across multiple channels, including Facebook Messenger.
Advanced voice recognition software helps customers get tasks done faster
Thanks to the advanced software we've installed, customers calling 191 for help can use our interactive voice response (IVR) system to get simple tasks done quickly. Our IVR system can understand requests like "I'd like to change my address" or "I want to upgrade", and is more than 90% accurate. This means you'll be transferred to the right agent or self-service function the first time you ask.
The voice biometric identification system we're currently piloting will ensure that customers won't have to bother remembering a password or a PIN to access their account. By registering and repeating a pre-recorded phrase, they can confirm their identity based on the unique sound of their voice. Voice biometrics also make it difficult for an unauthorised person to gain access to your account.
More people at our UK contact centres make it easier to reach a person

Vodafone UK's Stoke contact centre
We know there are times when our customers just want to speak to a person. To ensure that our contact centres are well-equipped to help, we're hiring an additional 2,000 agents in the UK.
So far we're making good progress. We're recruiting an additional 800 people in Manchester – our Northern hub, which is home to 20% of our UK operations – and I'm pleased to say we're ahead of schedule. One year into our planned three-year expansion programme, half the available roles are filled, with another 400 people due to be hired this year. We've also increased our investment in staff training and development so that we can deliver the best possible customer service.
Our in-store Tech Experts can help customers solve tech issues quickly

A store manager in Vodafone Leamington Spa explains how to set up a phone safely
Certified by market-leading technology manufacturers, Vodafone's in-store Tech Experts are there to provide technical support when you need it. They're trained to solve 90% of all software issues on-the-spot, in less than an hour, no matter what network you're on.
If you've just bought a new device, Tech Experts can help set up your entire digital life for you, including data transfer and email and app setup. Or if you want to know how to make the most of your phone, Tech Experts offer personalised one-to-one tutorials. For just £15, you'll get a 35-minute, one-to-one session with a friendly Tech Expert in a Vodafone store near you.
That's not all. Our Tech Experts also offer First Phone Tutorials, so that parents can get help setting up a child's first smartphone in a way that both parent and child understand and feel comfortable with. During these Tutorials, our Tech Experts encourage parents and children to talk about online safety, covering topics like managing a social media account and safe online searching. Designed to be fun as well as practical, First Phone Tutorials are available in-store. You can find out more here.
Our most reliable network ever, backed up by our 30-Day Service Guarantee
We want everyone to have a great experience with us. With the 30 Day Service Guarantee, now is an ideal time to give our services and our Network – voted Best Mobile Network at the 2017 Trusted Reviews Awards – a try.
-ends-